A common issue on higher resolution desktops when running a virtual machine is that the display inside the virtual machine icons/text appears way too small.  For example when running a Windows 10 VM in Fusion on my Retina MacBook Pro.
This is what i see, no matter what I change the resolution too, it doesn't look right. Changing icon size also doesn't solve the issue. So how did I solve this issue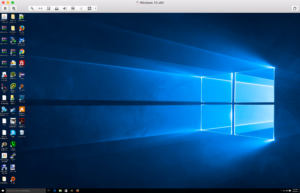 There are various ways people may resolve this. But here is how I found how to fix this issue.
Right Click on the Desktop, Click on Display Settings.
Click on Advanced Display Settings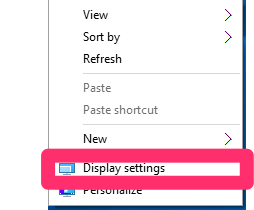 Click on Advanced Display Settings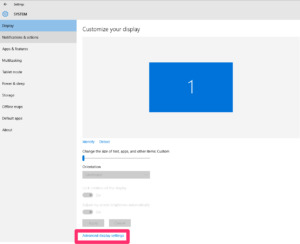 Click on "Advanced sizing of text and other items"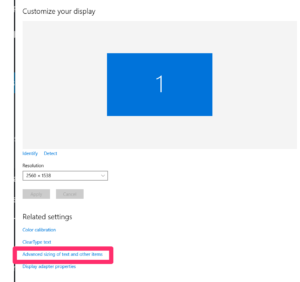 Click on "Set a Custom Scaling Level" (Note this says note recommended, I haven't seen an issue with this but your experience may vary)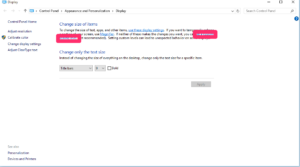 Set a value that makes your display look better, this may require some trial and error to find the right setting for you.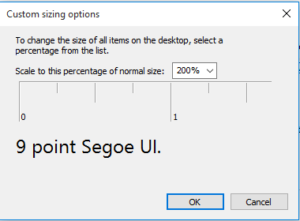 Click on Apply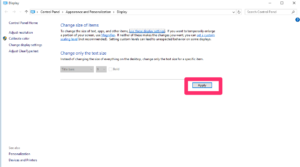 You will be prompted to Sign out, Click "Sign out now"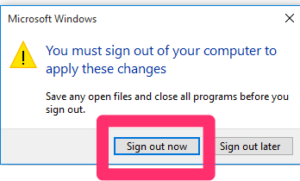 Log back in and your desktop icons, text, start menu should all be sized. If you do not like the sizing, adjust to find the right % of scaling for your desktop, display and personal preference.