It is now less than 30 days until Citrix Synergy 2016. This year Synergy is in Vegas from May 24-26 at the Sands Expo in the Venetian/Palazzo.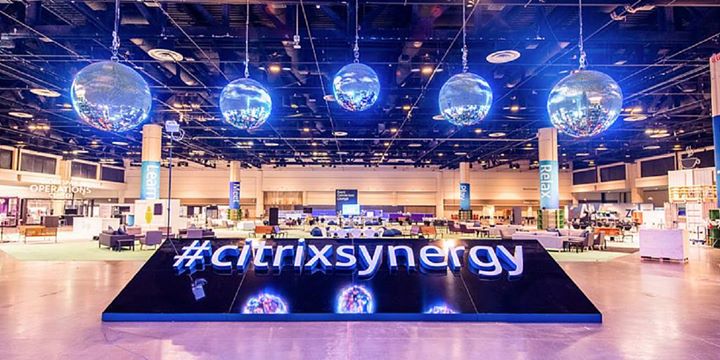 Whether this is your first, or one of many journey's to Citrix Synergy, you should check out Neil Spelling's Survival guide post on Citrix Synergy 2016, always filled with good tips, information, parties and more. A must read if you ask me and make sure to follow Neil on twitter.
I will be at Synergy and E2EVC (conference in Vegas immediately following Synergy) and will be sitting and hosting the Virtualization Tech Talk Tables this year. Last year I hosted the Mobility table and had many great conversations from people all over the world. It was one of the highlights of my trip.
So what are the tech talk tables..
Every day during lunch: Lunch Table Tech Chats (Sands Expo, Level 2, Sands Hall C, Solutions Expo)

Every day, lunch is served—with a tech twist—in the Solutions Expo. Lunch Table Tech Chats are grouped by technology solution, such as cloud, security or mobility management, and no reservations are required—just use your lunch break to join these informal discussions led by volunteer Citrix User Group Community (CUGC) members and Citrix Technology Professionals (CTPs), and take away new insights, not to mention a few new contacts.
Synergy isn't the end of events in Vegas, E2EVC as mentioned above is a small conference immediately following Citrix Synergy.E2EVC is a weekend crammed with presentations, Master Classes and discussions delivered by both virtualization vendors product teams and independent experts. They host events worldwide and bring in some of the greatest minds in our community. Last year was my first E2EVC experience and now it is a must attend event for me.
So if you have the time post Synergy and want to stay a few more days in Vegas (and you should) then register and come out for E2EVC in Vegas, or find another E2EVC event near you and join it there. You won't be disappointed. I wish I could go to Dublin E2EVC cause that one looks to be amazing as well.
Cheers, signing off now and see you in Vegas