Occasionally when administrating or building a Citrix XenApp server farm you may find the need to to remove your server from the farm but then you cannot remove the server. You may get the following error message "Server not available".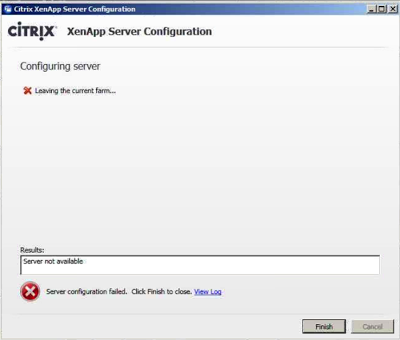 Luckily there is a fairly simple registry fix that you can do to simplify things and allow the disjoin from the farm.
Then run:
C:Program Files (x86)CitrixXenAppServerConfigXenAppConfigConsole.exe /ExecutionMode:Leave

After the registry fix and the running the command you'll be able to remove the server from the farm and then join an existing farm or create a new one again.